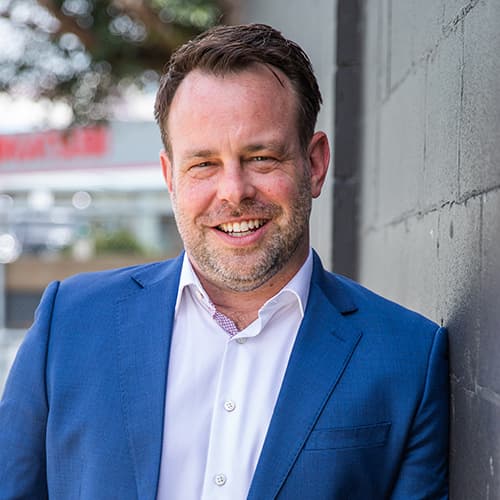 ANDREW
HARLEY
Sales and Marketing Consultant
Andrew brings with him a lifetime of North Shore living, combined with a strong, successful background of over 20 years in business development, sales and marketing. Since obtaining a Bachelor of Business degree majoring in Marketing and Management, throughout his professional life, Andrew has honed the skills and expertise necessary to provide his clients with top-notch service to build relationships and more importantly, maintain those relationships by listening, communicating effectively, working hard, following through and most importantly, being honest.
Committed to helping his clients navigate and simplify the often challenging and complex waters of the home buying and selling process, Andrew carries the values of hard work, integrity and outstanding client service into everything he does then combines this with a genuine passion for property and helping others. Put simply, Andrew wants you to enjoy the real estate process and will strive to ensure that you will never be left feeling disappointed in your decision to work with him.
Whether you are looking to buy, sell or just need some guidance, contact Andrew for an obligation free discussion regarding your real estate goals and requirements.
'I believe that your home is your sanctuary, and should be treated as such. Whether you're buying your first home, investment property or seeking that dream 'forever home' residence, the experience should be nothing less than seamless. As a proud local and homeowner myself, I understand that your home is more than just a place to live — it's where you make life-long, lasting memories.'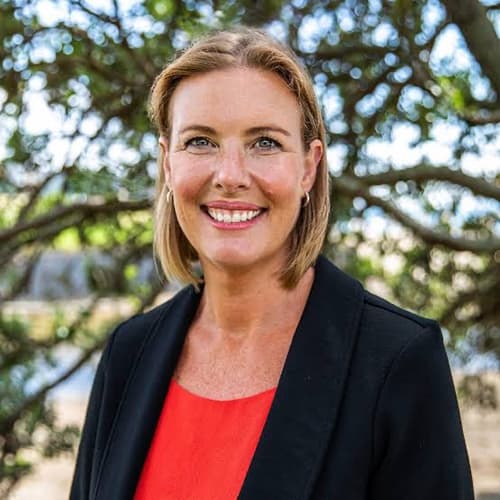 CLARE
ELLIS
Branch Manager
Clare Ellis is the Branch Manager for Harcourts Cooper & Co Browns Bay. Clare leads her team with 14 years of real estate experience behind her. Leadership and the culture of the office is highly important to her. She demonstrates clear communication and her drive for goal setting and business planning has helped her team grow to 8th Office Internationally for Harcourts. Top of Clare's list is customer service and training. She believes customer service grows customers and lifetime relationships. Training will increase performance and ensure her team has up to date knowledge for the Real Estate industry. Originally from England, she has lived in New Zealand for over 22 years with her husband Richard and two children Jacob and Lucy. Clare is proud to work with one of New Zealand's largest Real Estate companies – Harcourts Cooper & Co – the #1 Harcourts franchise globally!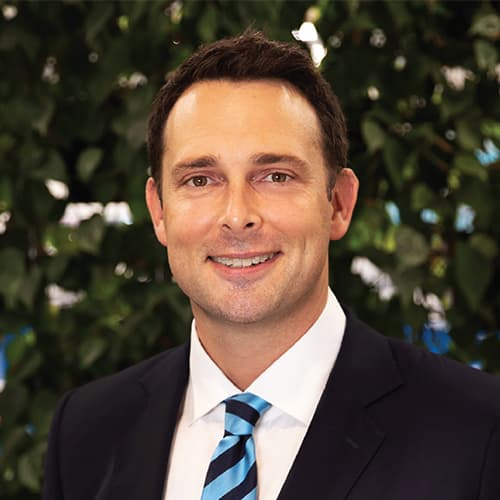 REINZ Auctioneering Championship 2021 – Rising Star
Travers brings a fresh approach to the auction room. Known for his quick wit and rapport with bidders – be it online, on site or in rooms – Travers enjoys the thrill of the call and is proud to be a part of the Harcourts Cooper & Co team. As a highly successful real estate salesperson in his own right, ranking in the top 1% of Harcourts agents internationally, Travers' hands-on understanding of the property market and auction process gives him a unique advantage. Bolstered by strong negotiation skills honed through years of selling property, Travers will stop at nothing to get your listing SOLD under the hammer.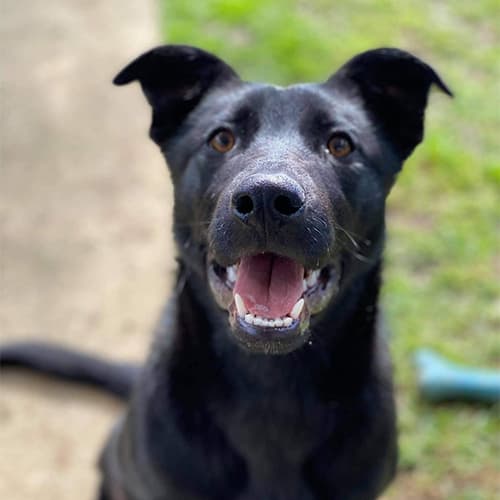 Kaia has recently moved to the North Shore after a tumultuous start to her life, which ultimately resulted in her searching for a new home, whilst in temporary accommodation at the Auckland City Council pound.
Kaia chose Andrew and his family to live with on the beautiful North Shore, where she later took up her dual role as Chief Door Greeter and Guest Announcer at the home office. Kaia is a quick learner and has really excelled in her role and has proven time and again to be a real multi-tasker and an exceptionally hard worker. As a result Kaia can also add Office Wellbeing Administrator, General Companion and Confidant to her already extensive and impressive resume.
Working alongside Andrew and getting to spend her downtime with her new family has really made a change to their lives (and to hers!), and she looks forward to seeing you out and about in the North Shore community.
In her spare-time, Kaia enjoys escorting (chasing) birds off the property, lying in the sun, adventure walks, belly rubs and frequent trips to her favourite North Shore beaches and parks, where she loves to chase balls and play in the water.